One captivating design collects a lifetime of smiles
Serving Chelan / Wenatchee / Leavenworth, & Seattle / Tacoma / Puyallup communities
Servicing both sides of the Cascades, our specialty is wedding events. Catering to weddings of all sizes and themes using the most beautiful flowers from around the world, we can work with you to develop the entire style and feel for your special day or we can quickly create you a beautiful bouquet. We look forward to exceeding your expectations.
J9Bing's Floral Design team will make your wedding flowers an expression of your dreams! We look forward to custom designing floral arrangements that will make your special day perfect. Our commitment to you is to provide amazing wedding floral design, quality and personal service, while pleasing you with pricing that fits your budget.
Local and seasonal flowers can definitely be an option.  Quality and value are the determining factors in where product is brought in, and it's always a nice option working with local fresh cut flowers.  As an active Master Gardener Volunteer from the WSU extension program, I've develop wonderful friendships with many local gardeners who enjoy being a resource.  With flowers easily in season from around the world, we discus all options in finalizing your wedding package.
Pricing can vary based on floral selection, quantity and time of year.
♥  Small centerpiece 75-125
♥  Large centerpieces 125-450
♥  Bridal bouquets 300-550
♥  Bridal party bouquets 100-150
♥  Boutonnieres 30-40
♥  Corsages 40-60
♥  Altar arrangements 200-400
♥  Arbor arrangements 500-1000
See the below images for examples of our work.
We do carry ceremony & floral related items that we utilize as needed. Our inventory is composed of many of the popular items that our brides look for.
Having said that, we also have access to some great rental companies that can supply us with couches, chairs, linens, chair covers etc. These rental companies have access to a larger inventory of items that can provide us with more choices and options.
We offer a variety of planning/coordination options.  View our Event Planning Page for all the details
Inspiration
We give you the insight on how to translate your inspiration into your wedding environment.  By implementing colors, layout, linens, textures, flora, and lighting; this creates an environment that is familiar to your guests since it is infused with your personalities, yet intriguing because of the unexpected details.
Insight
Our innovative designs are visual expressions of what inspires you as an individual and as a couple.  We infuse traditions with aspects of your new life together, making your day the ultimate guest experience.  Whether it's an intimate lakeside celebration or an extravagant ballroom soiree, we design flawless events that are uniquely you.
Collaboration
You give us the inspiration, we give you the insight, and together we can create an innovative wedding design that will grasp all of the elements of your dream wedding.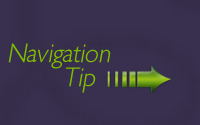 Scroll Down To See Examples Of The Beautiful Flowers We Love Working With!!
A Bouquet Created Uniquely For You
Your bridal bouquet is a once in a lifetime accessory.  When else do you get to carry a beautiful bunch of flowers designed especially for you, all day long?  Whole weddings can be planned around that very special 'bunch of flowers'.  Make it personal.  Options include incorporating flowers that might have a personal meaning to either you or another family member or attaching a picture broache of a special family member.   Make it picture perfect.  Pictures of your bouquet are lovely to have so make sure you ask your photographer to do some close ups. Bouquets photograph particularly well in baths, propped up in pretty chairs or if you can bear to put your bouquet down when you are ready to go into your wedding breakfast, placing it to the side of your wedding cake makes a beautiful picture.
Let's Add Some Boutonnieres
If you see it on Pinterest, we can re-create it!  From shotgun shells to hops, let's get creative!
…..And Let's Not Forget Beautiful Corsages
Designing beautiful floral art can be fun
Trellises & Alter Arrangements
Creating Your Beautiful Statement At The Alter.
Cake Toppers
Adding Your Special Touches That Blend Well With The Baker's Creation.
Centerpieces
Custom Design For Table Settings
Wedding Halo
Bridal Headpieces Look Great On Brides, Bridesmaids, And Flower Girls.
Our Halo's Range Between
$75 – $150
Miscellaneous and More
Designing beautiful floral art can be fun
Quality
Consistent premium quality flowers for all events
Selection
Wide range of available flowers and accessories.
Decor
Available for assisting with all custom decor needs.
Quotes
Detailed pricing quotes available