Wedding Venue – Tacoma Elks Lodge
Call us for Puyallup & Lake Chelan Wedding Flowers, Wedding Planner & Day Of Coordination Services.
About
Tacoma Wedding Venue – Elks lodges bring so much more to their communities than just a building, golf course or pool. They are places where neighbors come together, families share meals and children grow up.
Our Lodge Room is an impressive 4,500 sq. ft. area with exposed beams, small windows letting in natural light, a stage, beautiful hardwood floor, a bar and a patio area overlooking the golf course. This venue has the latest state of the art AV equipment including a projector and very large screen, TVs, speakers, and available wireless microphones. It can accommodate up to 250 guests.
Our Pavilion offers sliding glass doors, 3,000 sq. ft. with a panoramic view of the 10th tee on the Allenmore Golf Course. It has the cutest little gazebo in front perfect for taking photos of the event. The pavilion is a great setting for a wedding ceremony and reception. It has a bar, dance floor and nice little patio area in the back. It also has a TV, projector, screen, speakers and microphones available. This space can accommodate up to 120 guests.
All food and beverages must go through our caterers Urban Elk.
Elks invest in their communities through programs that help children grow up healthy and drug-free by undertaking projects that address unmet needs by honoring service and sacrifice of our veterans.
Tacoma Wedding Venue Images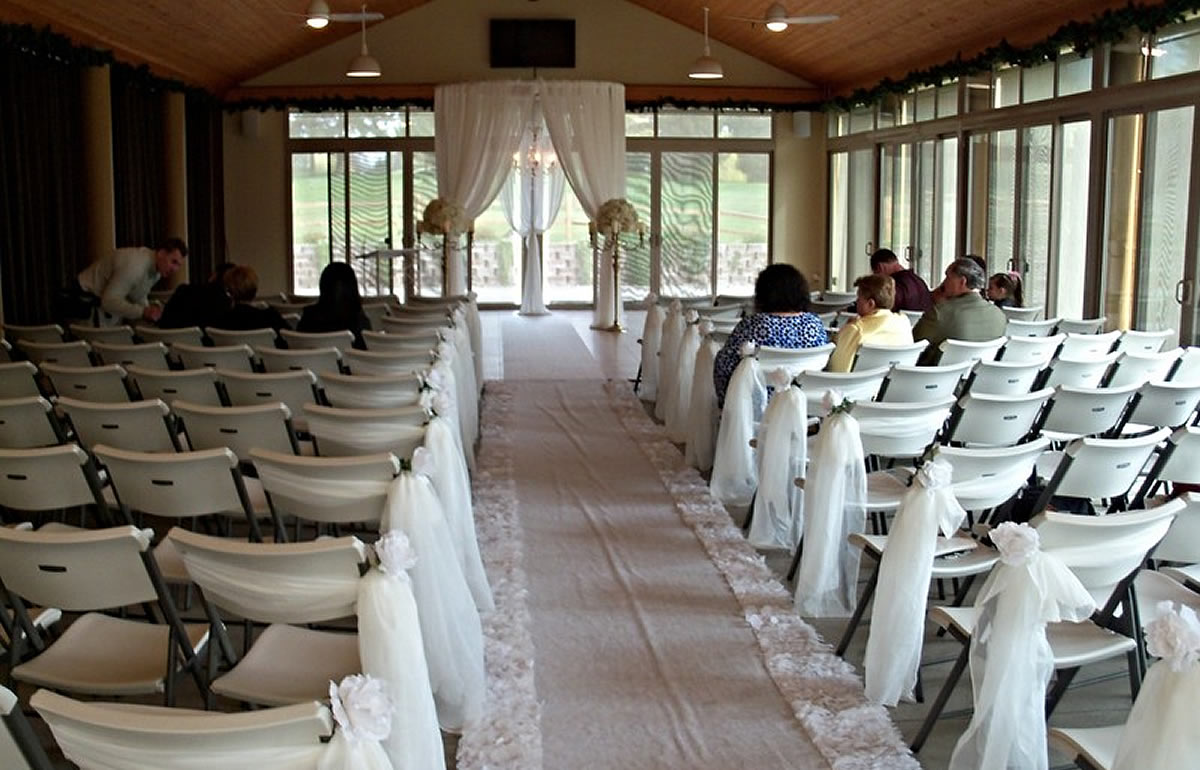 To learn more about the events we have supported at this venue, please contact us to begin planning today. We would enjoy assisting you with the details regarding flowers, decor and planning. We offer event / wedding planning, "day of" coordination, and beautiful flowers for all occasions including weddings, holidays, private and corporate events. Let us help plan your next grand event by assisting with the details and bringing the freshest and most beautiful flowers to give it that special touch. With two locations, we serve both the Puyallup / Tacoma area, and the Lake Chelan / Wenatchee / Leavenworth communities.
View The "Weddings by Venue" Page To See Our Event Pictures For This Venue